Super Nakita
The Greaves Family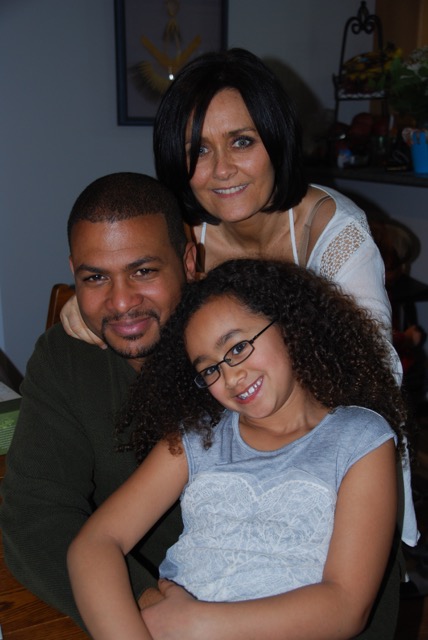 Following the success of her "Temple Fuel" Granola, 11 year-old Nakita Greaves is excited about SUPER MANS. "Temple Fuel was a lot of fun to make, and because I tend to be an entrepreneur, it was also a lot of fun to sell! I liked the fact that it not only tasted good, but that it was healthy too." Her customized cereal boxes were emblazoned with Corinthians 6:19-20. In this way, Nakita was able to highlight how our bodies belong to God, and at the same time, raise money for kids in need.

Nakita's parents, Linda and Anthony, decided to participate with their daughter because they see it as yet another opportunity to teach valuable life lessons. "As a home schooling mom for the previous five years, everything tends to become 'a lesson' in our home! Nakita is often heard saying to me, with a laugh… 'Is this another one of your life lessons Mom?' I guess I really took Deuteronomy 11:19 to heart," Linda says with a smile. "Being part of the previous and current investment projects has become a vehicle to 'hopefully' instil some of those life lessons. My husband and I want Nakita to learn to be an empathetic, loving and giving member of the family of God, and we feel that entrepreneurial stewardship can help us advance towards those goals."

Looking ahead, Nakita has a few reasons to be excited about her involvement in the SUPER MANS campaign. "For one, because I like the name," she explains, "and because I had a good experience with the first project. I'm praying that God will inspire me and my family and we will make His new project fly!"




Three Guys Sweets and Treats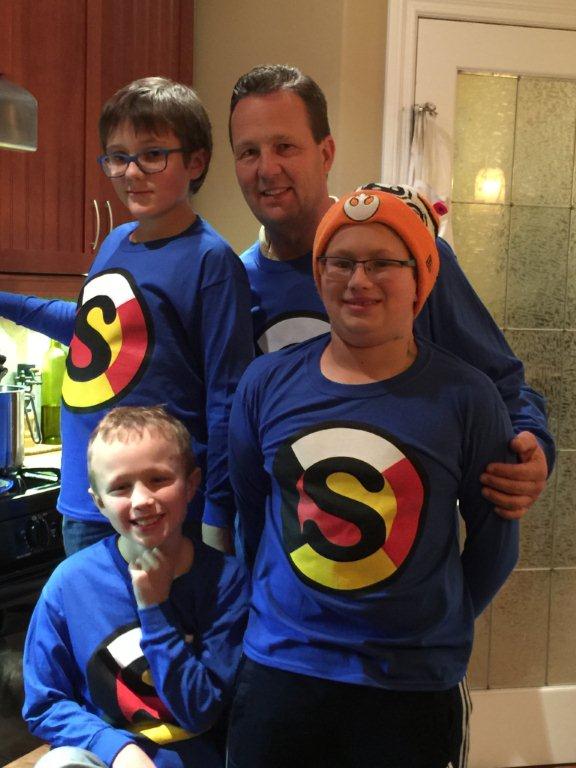 What's more fun than three boys banning together for a good cause? Ethan Wutzke, Christian Wutzke and Mac Smith put their heads together and became the founders of a new ice cream company, Three Guys Sweets and Treats. The three guys are making one-of-a-kind ice cream flavours and selling it by the pint. They are all confident the project will raise lots of money—who wouldn't like a pint of homemade ice cream made with raspberries from the Wutzke garden?

As they got a taste of popular success in pre-selling their ice cream at a church event that showcased participant's products, one of the friends got excited about continuing the company after the fund raising is done—maybe even running the company while going to middle school!

"If it were that easy, eh?" smiled Mac's mother, Edmonton lawyer Shelley Smith. Shelley was motivated to participate with her son by the important life lesson she saw presented by the opportunity. "This is a good lesson for Mac to learn," she says, "that when it is for God, amazing things happen."
There are practical lessons too. "They sold many pints at a recent church movie night," says Shelley. "Now to make the ice cream!"





The Boutcher Family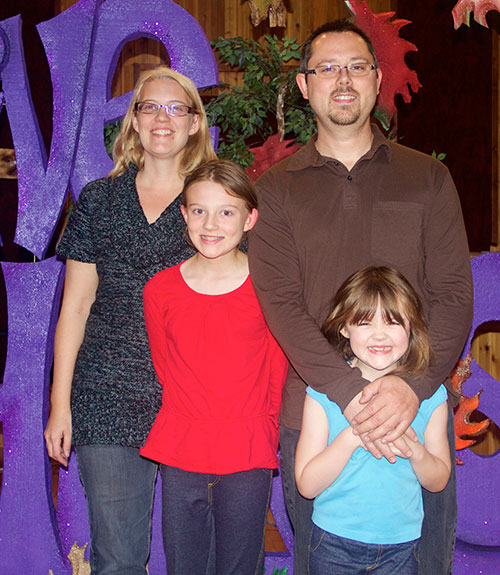 When Mark and Shirleen Boutcher, parents of Kaylie (7) and Brenna (10) first heard about the project in 2012, they were eager to get involved—eager, in part, because they are passionate about the cause. Having taught for a year at one of the band-operated schools on the Maskwacis-Cree Reserve, Shirleen experienced first-hand what is reputed to be the toughest reserve in Canada. "It's a different world," says Shirleen, "really, a different world."

For the children of Maskwacis, MANS represents sanctuary and hope in a community that, unfortunately, is probably best known for its high incidents of gang violence and drug trafficking. Getting involved with the project meant the Boutchers could work together to make a difference in that community. In 2012, they did it by making and selling granola bars and handmade bath salts. This year, the Boutchers are offering childcare services on Saturday nights in the church basement so that busy parents within the church can go out for the evening ("Date Night," smiles Shirleen, who got the idea from a Bonnyville news item in the last Alberta Adventist News – September 2015 edition).

"It's a chance to work together as a family," says Shirleen, a professional childcare worker and certified teacher who also heads one of the children's Sabbath Schools. Brenna is particularly excited about the idea, as she has a special talent for entertaining pre-school age kids. Kaylie looks forward to playing with other kids and showcasing her artistic talents at the arts and crafts table—she loves to draw. Mark's role, as steady support, is to fit in where needed.